Unite a Global brand within the Asian Market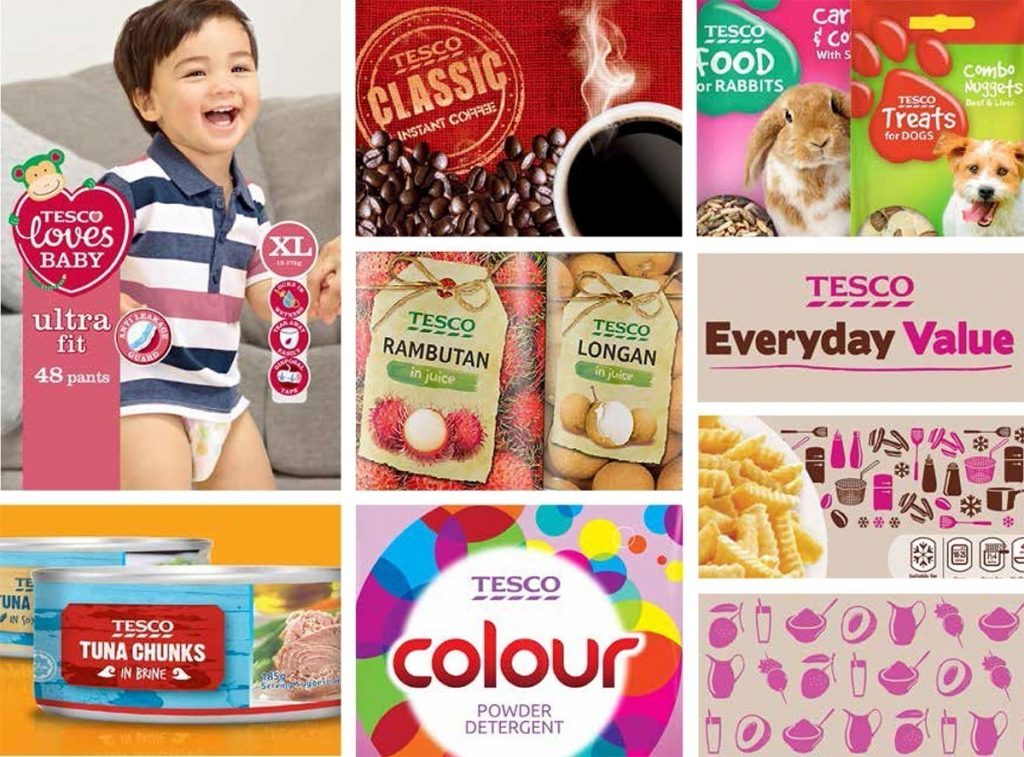 Design management
Working as design manager, together with the country brand managers of Malaysia, Thailand, South Korea, and China, to create all packaging design for Asia regional products.
local markets benchmark analysis
design direction and design briefs
photography and iconography direction
budget forecasting
print quality and time control
recruiting new design house and artwork talent
The key to Regional Design Management is; work that requires a huge understanding of the importance of a global brand image as well as the need to achieve authenticity in the local market. The challenge is how to make negotiate between countries and balance the impact of all aspects in a very limited time, to final a packaging design to make every party happy.
Managing the design, and artworks, of nine different category packaging for the Tesco Standard and Everyday Value range within the Asia region:
Tesco Love Baby, Instant Coffee, Canned Food, Health and Beauty Cotton, Pet Food, Creamer, Frozen, Asia Tea, Household Chemical. Taking them from market research, thru analysis, concept, design development and finally to global team and local market approval within the year.
A selection of new project developed for Asia Markets
Asia Canned food range
Canned and Ready Meat range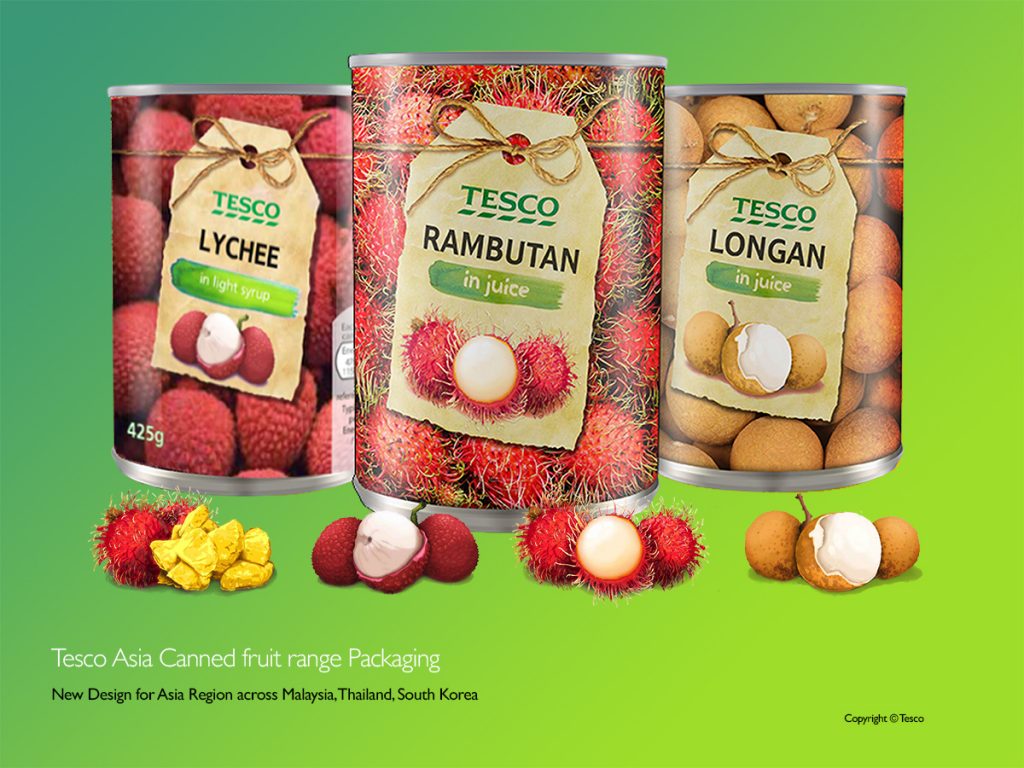 Canned Fruit range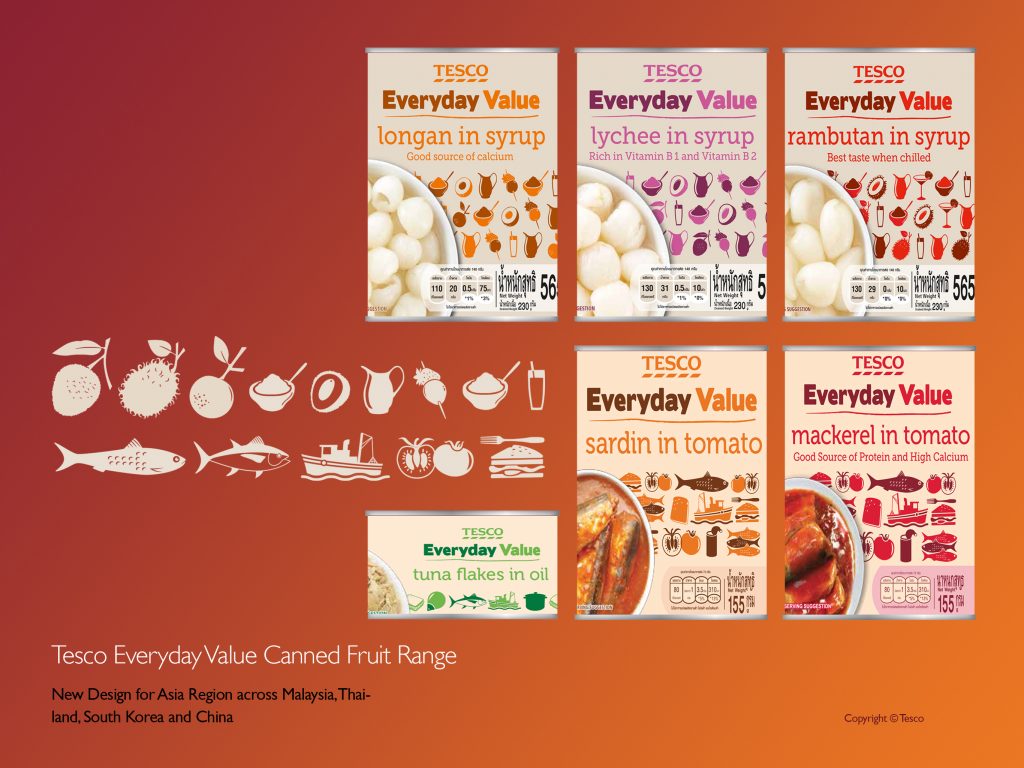 Everyday Value Range
Asia Pet food range
Aligning different Pet packaging designs, from the UK, Malaysia, and Thailand, to create one design for all regions. Then extending the Pet food category to include Pet Treats and snacks using the same principle.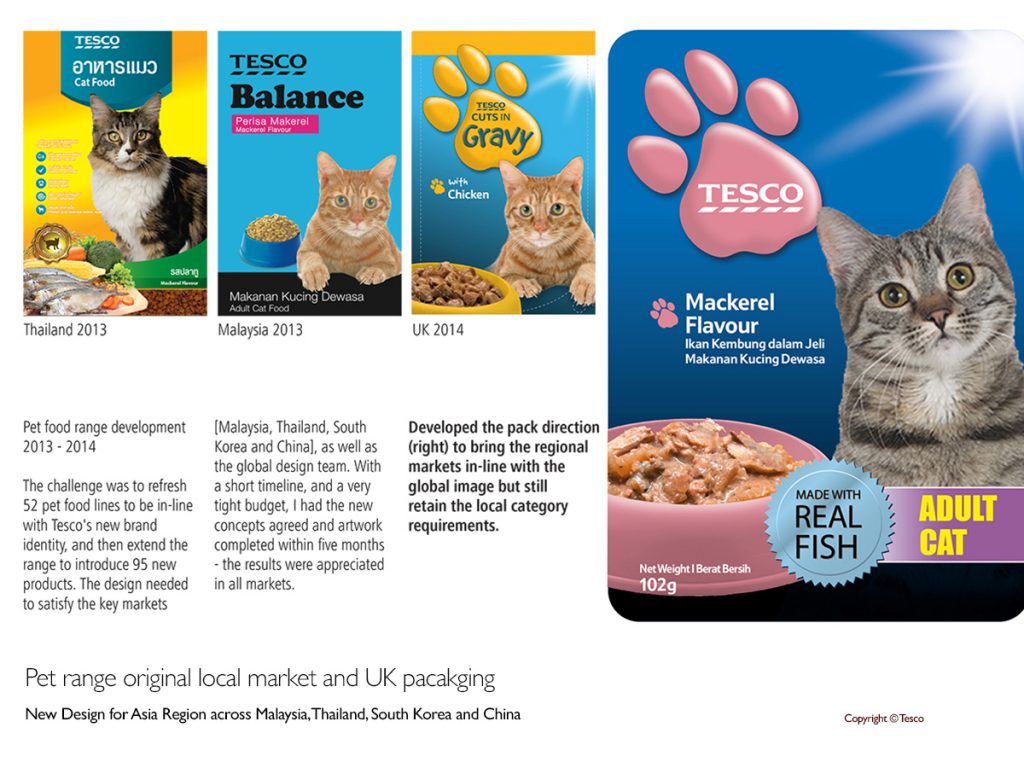 Thailand, Malaysia, UK packaging vs new Asia regional pack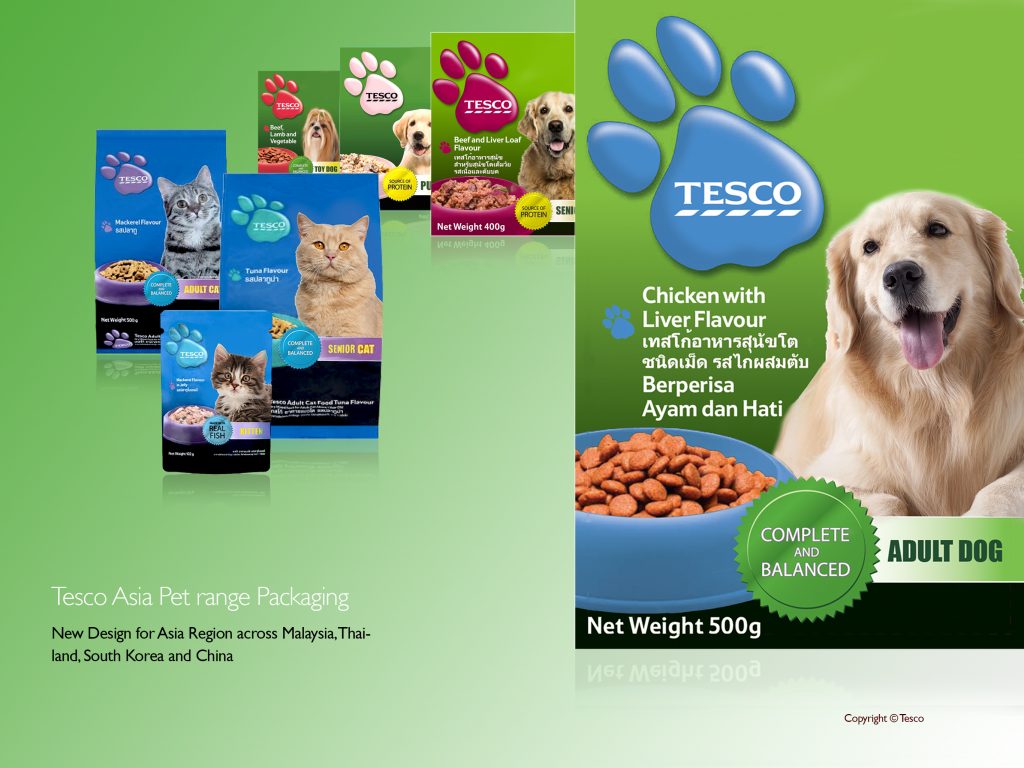 Final Asia Pet Packaging Design
Proposed extended Pet range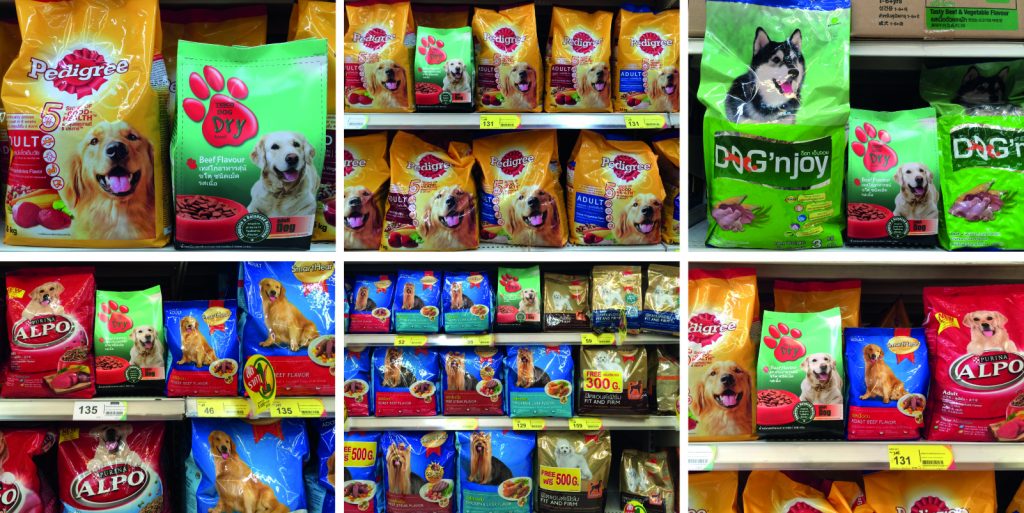 And More…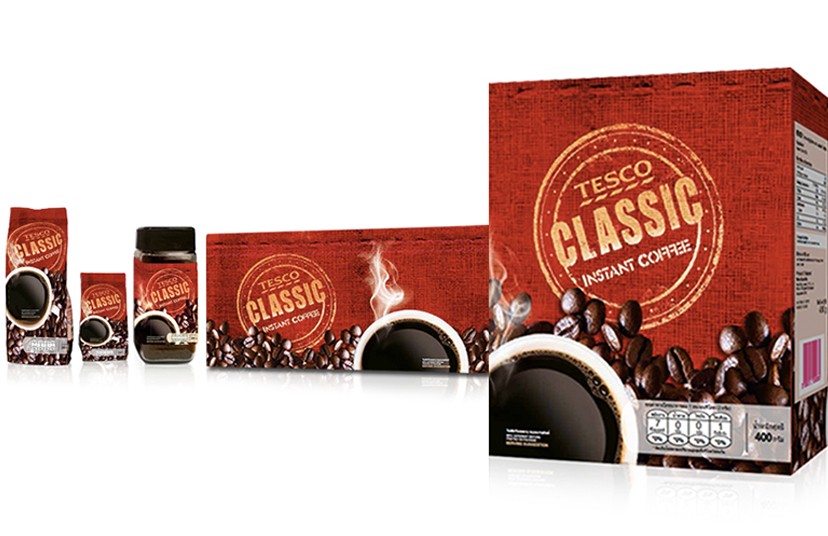 Instant coffee for Asia Region
Creamer for Malaysia market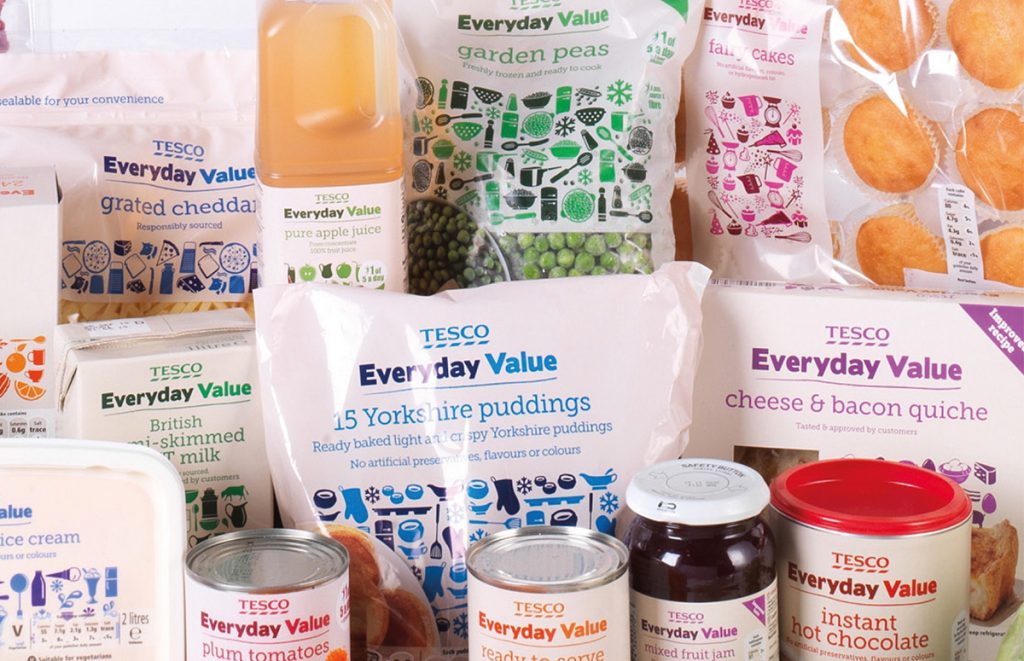 And all the Everyday Value ranges
All work completed while working at Tesco Asia Headquarters – Malaysia